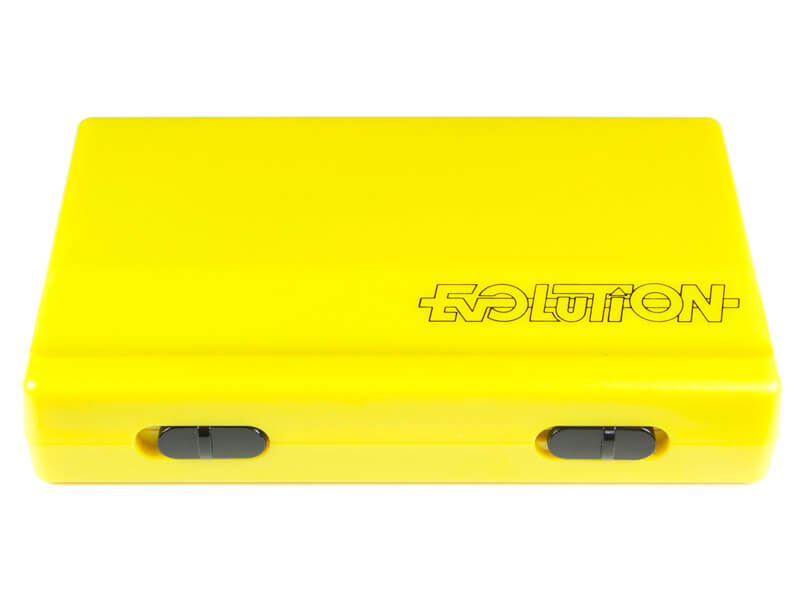 The Harder & Steenbeck Evolution Silverline FPC 2 in 1 is a gravity fed, dual action airbrush & features a solvent proof mid-section, paint volume control & air Fine Pressure Control (FPC). The Evolution Silverline 2 in 1 features Stainless Steel needles & self centering Nickel Silver nozzles. The Evolution Silverline is supplied with a quick connect fitting allowing it to be used with quick connect hoses, alternatively this fitting can be removed allowing it to be connected to a standard 1/8" BSP hose.
The FPC valve fitted to the air valve allows "dial in" finite air pressure control from 100% of air input, down to 20%, this offers better (& closer) control than many compressor reulators allow.
As standard 0.15mm & 0.4mm needle / nozzle sets, 2ml & 5ml colour cups & case are supplied.
Additional 0.2 & 0.6mm needle / nozzle sets, as well as colour cups up to 100ml are available.
As with all Harder & Steenbeck Airbrushes, build quality is superb & the design allows for a
very quick & easy
tool free strip down for thorough cleaning.
We carry the full range of Harder & Steenbeck spares & accessories for the Evolution Silverline 2 in 1 in stock.
As an added bonus, we will include a free copy of Harder & Steenbeck's "Airbrush Workshop" DVD, which features basic technique, masking, cleaning, troubleshooting & information on accessories.
For Evolution Silverline parts or operating instruction (PDF, new window);


A selection of Harder & Steenbeck accessories to further expand the capabilities of the Evolution Silverline FPC 2in1 Airbrush (Click image to go directly to product);