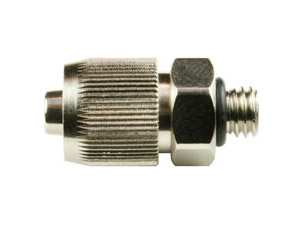 Hose connection with M5 male connector, allowing direct fitting of braided hose to male M5 fittings.

Fits Harder & Steenbeck braided hoses & any other hose with similar dimensions - 3-4mm I/D, 7-8mm O/D.

Allows fitting of braided hoses to M5 female connection, as used on the Modular airbrush stand & many air distribution manifolds.