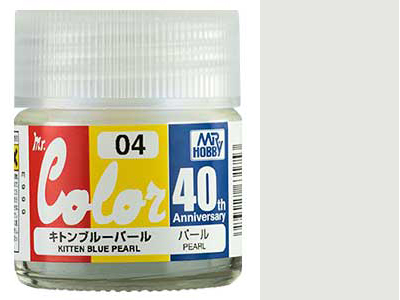 Mr Color Anniversary paint, suitable for hand brushing & airbrushing, with good adhesion & fast drying is one of the finest scale modelling / hobby paints available. Solvent based acrylic, thin with Mr Color Thinner, Mr Color Levelling Thinner or Mr Color rapid Thinner.

AVC04 - Kitten Blue Pearl

"Blue pearl made from brand new materials. At first sight it looks like a clear surface but also reflects various other colors depending on its base color or angle"


UK Delivery only.