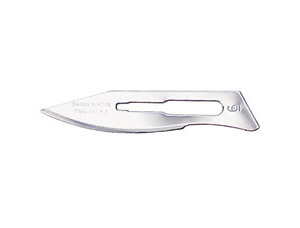 Made in Sheffield by Swann Morton - the World Renowned manufacturer of surgical blades.

5 x No.6 precision ground carbon steel blades, packed in anti-corrosion metal foil packets.

* Suitable for No.5a Craft Knife & No.3, No.7 & No.9 Scalpel Handles.



For safe & correct fitment of surgical blades, please click .