Rotring Airbrush Spares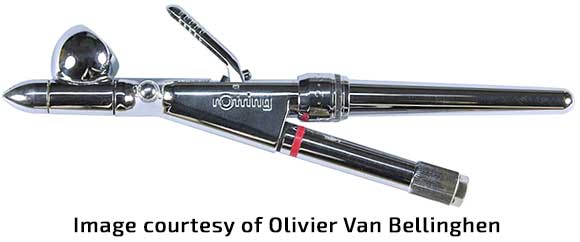 Rotring Model E Airbrush Spares
A small selection of spares for the Rotring Model E airbrush.
Both the 0.2mm & 0.4mm nozzles are suitable for use in any Model E airbrush & the same needle is used with both nozzle sizes.
If your using the Rotring Model E with a Rotring oil filled silent compressor, compressor oil, filters & spares are available from our Sil-Air compressor spares page
HERE
(Rotring oil filled compressors are rebranded Werther Sil-Air units).
Please select next action