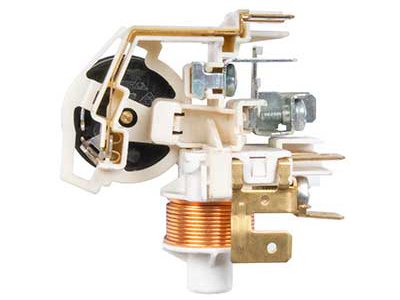 Werther Sil-Air 30 series Start Relay Assembly (Part No. C2585) for 30, 30D, 30HA, 30TC, 30TDC, 30/4, 30/6, 30/12 & equivalent 30 series compressors with newer L88 pump*. The Start Relay assembly comprises start relay, overload protector & mounting frame, it is located inside the terminal housing at the rear of the compressor pump.

* The newer L88 pump is manufactured 2010 > & can be identified by having the oil level sight glass at the rear of the pump housing alongside the black motor control housing

Please refer to parts listing supplied with compressor & provided images to confirm fitment.

May be suitable for use with rebranded compressors marketed by Aztek, Aero-pro, Euro-tec, Iwata, Sparmax, Revell, Rotring & others.