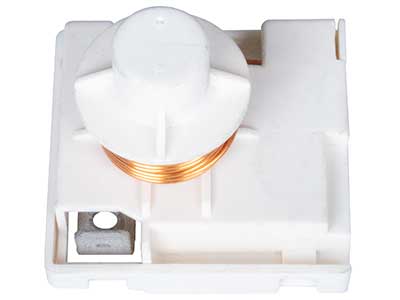 Werther Sil-Air C1782 Start Relay for Sil-Air 30, 30D, 30HA, 30TC, 30TDC, 30/4, 30/6, 30/12 compressors with older E88 pump*. The Start Relay is located inside the terminal housing at the rear of the compressor pump.

* The older E88 pump was manufactured > 2010 & can be identified by having the oil level glass on the side of the pump casing.

Please refer to parts listing supplied with compressor & provided images to confirm fitment.

May be suitable for use with rebranded compressors marketed by Aztek, Aero-pro, Euro-tec, Iwata, Sparmax, Revell, Rotring & others.