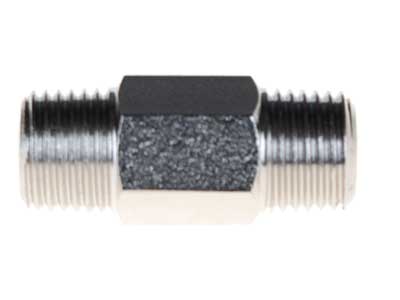 Werther Sil Air C0038 Connector.

Typically used on 15 Export A & 15 Export AC models directly under the pressure control unit (also required for conversion from manual to automatic on 15 Export (non "A") models.

1/4" BSP x 35mm.

May be suitable for use with rebranded compressors marketed by Aztek, Aero-pro, Euro-tec, Iwata, Sparmax, Revell, Rotring & others.