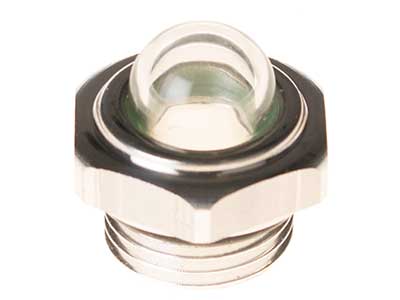 Werther Sil-Air C1099 Oil Level Sight Glass with sealing o-ring.

Fits all current & recent Sil-Air models, 1/2" BSP-P thread (21mm O/D), 27mm hex (AF).

May be suitable for use with rebranded compressors marketed by Aztek, Aero-pro, Euro-tec, Iwata, Sparmax, Revell, Rotring & others.

** Please check thread size if ordering for older models.