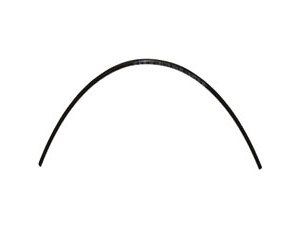 Sil-Air Rilsan (Polyamide 11 / Nylon 11) hose (part no. C0051) as fitted between non return valve outlet & unloader valve on Sil-Air & rebranded compressors (Revell, Rotring, Aztec, Aero-Pro).

Rigid, 6mm outside diameter - supplied in 20cm lengths.

May be suitable for use with rebranded compressors marketed by Aztek, Aero-pro, Euro-tec, Iwata, Sparmax, Revell, Rotring & others.