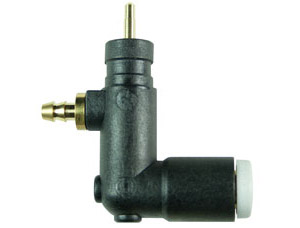 Condor EV 2WS unloader valve ( Werther Sil-Air C0202) as fitted to Condor MDR2 Pressure Control Units found on Werther Sil-Air automatic compressors.

The unloader valve is located in the base plate of the pressure switch & opens when the motor stops running to relieve cylinder pressure in preparation for the next motor run cycle.

May be suitable for use with rebranded compressors marketed by Aztek, Aero-pro, Euro-tec, Iwata, Sparmax, Revell, Rotring & others.