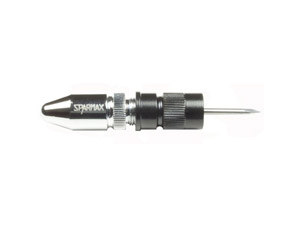 The Sparmax Nozzle Repair Tool is designed for removing broken nozzle threads from the airbrush body of Sparmax airbrushes & can be used with most airbrushes that have a screw in nozzles.

Simply inset the sharp end of the tool into the end of the airbrush body nozzle mount & unscrew the broken nozzle thread from the airbrush.

The chrome section can be removed & replaced over the sharp tool end for storage.

Instructions included.