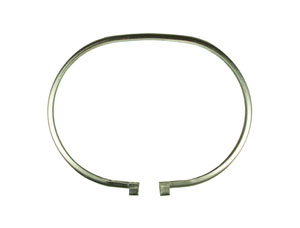 Werther Sil-Air C0101 motor cover retaining band - secures the motor cover to the motor casing, supplied with fittings.

Fits all Sil-Air 50, 100, 150 & 200 models with standard cover.

* Not suitable for ALU models with aluminium cover.

May be suitable for use with rebranded compressors marketed by Aztek, Aero-pro, Euro-tec, Iwata, Sparmax, Revell, Rotring & others.