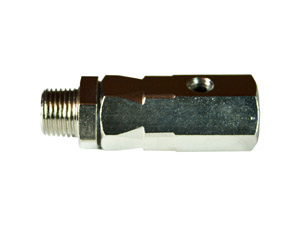 Werther Sil-Air C0046 Non Return Valve as fitted to Werther Sil-Air Compressors.

Female inlet, male outlet (1/8" BSP-P) & M5 port for connection to pressure control unit.

This valve can be used with various compressors & the pressure control port can be blanked if required.

May be suitable for use with rebranded compressors marketed by Aztek, Aero-pro, Euro-tec, Iwata, Sparmax, Revell, Rotring & others.