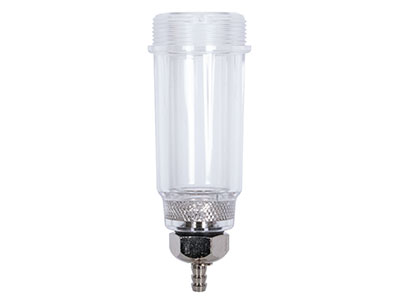 Replacement Sparmax Regulator Bowl with drain valve.

Typicaly fits Sparmax AC-500, MB-620, TC-610H, TC-610H Plus, TC-620H, TC-620X, TC-501N, TC-501ast, , MB-620, TC-2000H & numerous Iwata, Revell & other compressors.

This regulator bowl is fitted to round bodied regulators & is typically covered by a protective screw on metal cage.

O/A Height 75mm, threads 24mm O/D.